On the 12th
As it was such a nice day, I went out cycling today. Decided to go through the park I found before, with the great bridges. And here they are: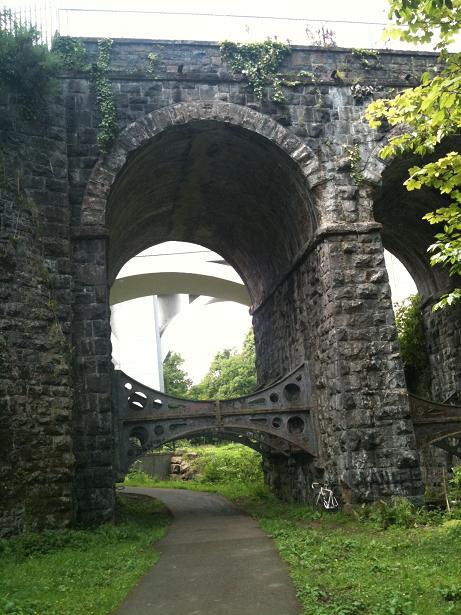 That's my bike there on the right for scale. It looks quite small. Obviously enough, you can easily walk under the crossbar.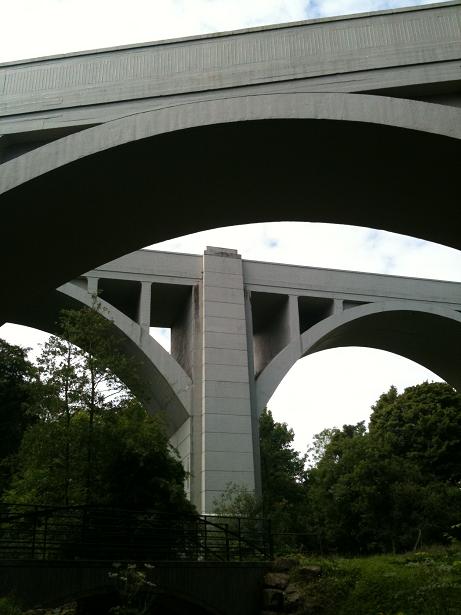 To get there, I made a left turn on the way into Jordanstown, and it took me into what google maps says is Glen Park. It's a nice little park, quite forested, with a river running through it (not unlike Cregagh Glen). But suddenly you come on these bridges – the old stone one with that cool ironwork, then the 2 newer ones in white concrete immediately behind with their pleasing modern arches. It's very striking, and my phone hasn't captured it terribly well, but it's a nice spot.
From there, I carried on through the park, and then out of Monkstown. On the spur of the moment, decided to visit Knockagh Monument, a big stone obelisk that looks down from the hills over Jordanstown comemmorating the men of Antrim that died in the wars. There's a lot of uphill to get there, which ended up a bit of a struggle, but the view is spectacular, and the monument worth a look.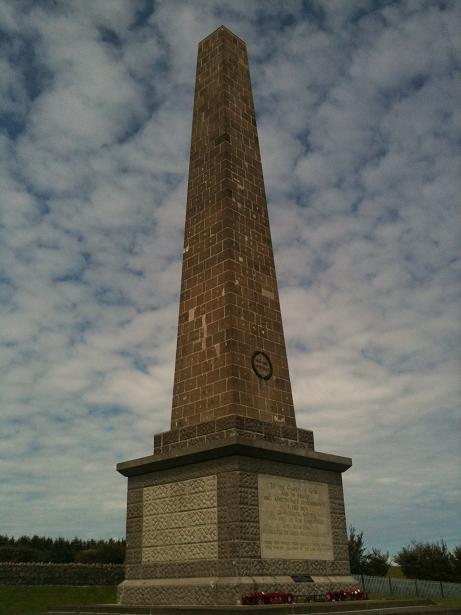 And that's where I went today!
Tags: Cycling