Shopping
Tokyo is a great place to shop, from the electronics shops of Akihabara to the fantastic stationery shops all over the city.
But today we went to a flea market, and I made an unexpectedly brilliant purchase.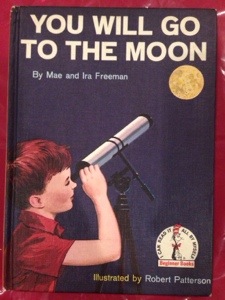 It's from 1959, well prior to the actual moon landings obviously, and written in very simple language for young children. I think it's cool!
I'll post more when I can get decent pics of the inside pages.