Birthday Holiday day four
Today, I took a more traditionally touristy path, and did some of the iconic new York landmarks.
Rather than starting the day with a long walk, I got the subway downtown (as they say round here), to the bottom of Manhattan.
I had planned to start with the World Trade Centre memorial, but as soon as I came up from the subway, I found myself beside a lovely old church, and had to go in for a nosy. I was stunned to find that this 18th century church had been just opposite the Twin Towers, and not only survived but became a relief centre for the rescue workers. They provided beds, podiatry, counselling, and just about anything else they could – it was so moving to combine such a beautiful and peaceful little churchyard with that tragic story, and to make something positive from it.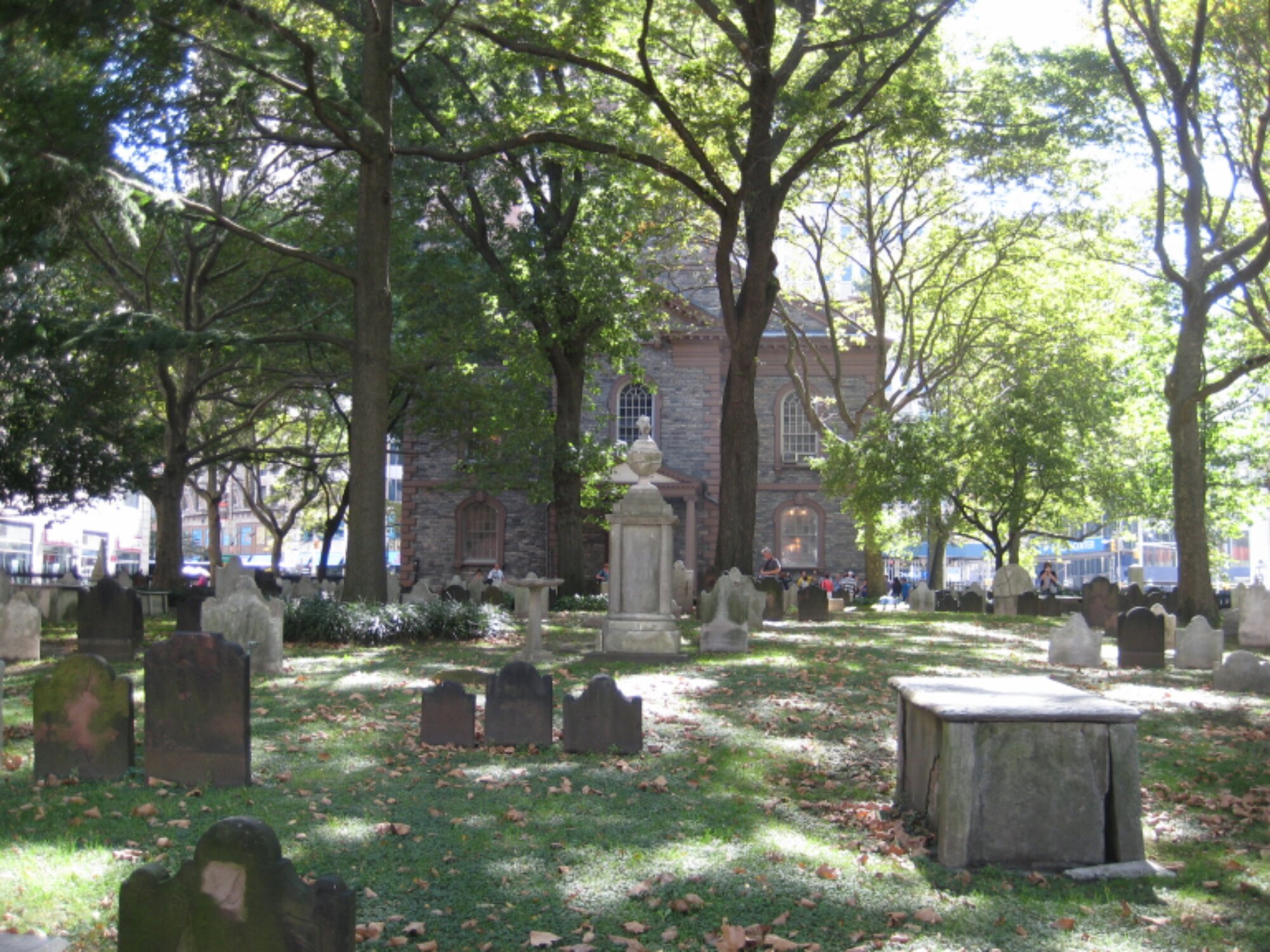 I then got the ferry over to Liberty Island to see the Statue of Liberty. It really is a beautiful piece of work – I love the deliberate contrast with the ancient Colossus or Rhodes, as the statue is not a symbol of strength and power, but rather a symbol of hope and freedom. It's genuinely moving to hear the "bring me your poor, your huddled masses yearning to be free" on the audio guide as you look up at her. Unfortunately, I didn't get to go inside, as there were no tickets available. The other thing that struck me is how far it is from Manhattan – she does not loom over the city skyline at all – you can only just see her in the distance, which surprised me given her size.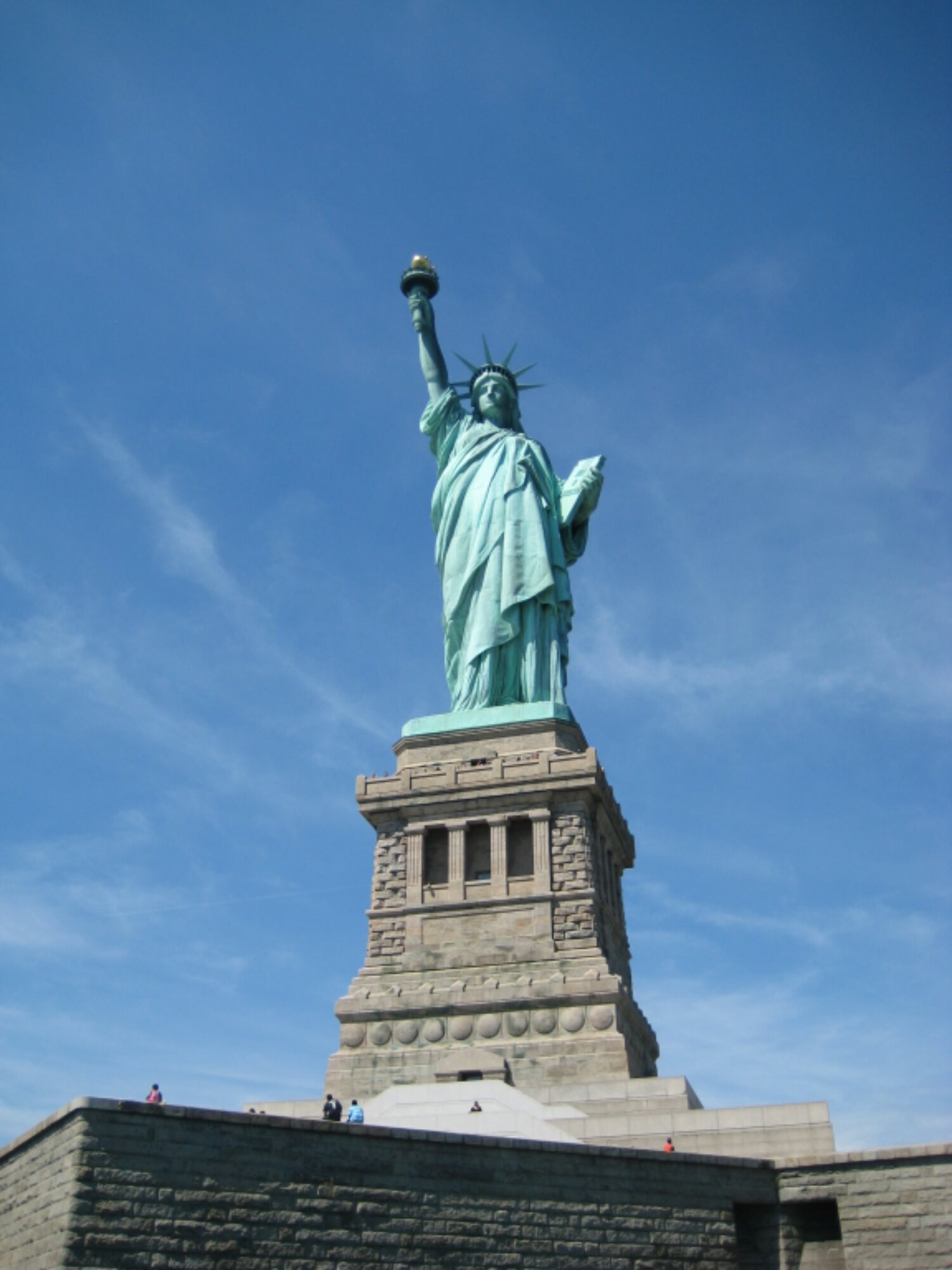 And then as dusk was approaching, I went up the Empire State Building, another symbol of New York. It is a lovely building, and the views from the top are fantastic. They are also pretty much unphotographable with my cheap camera, which doesn't handle low light very well. Oh well. At least I got to see them.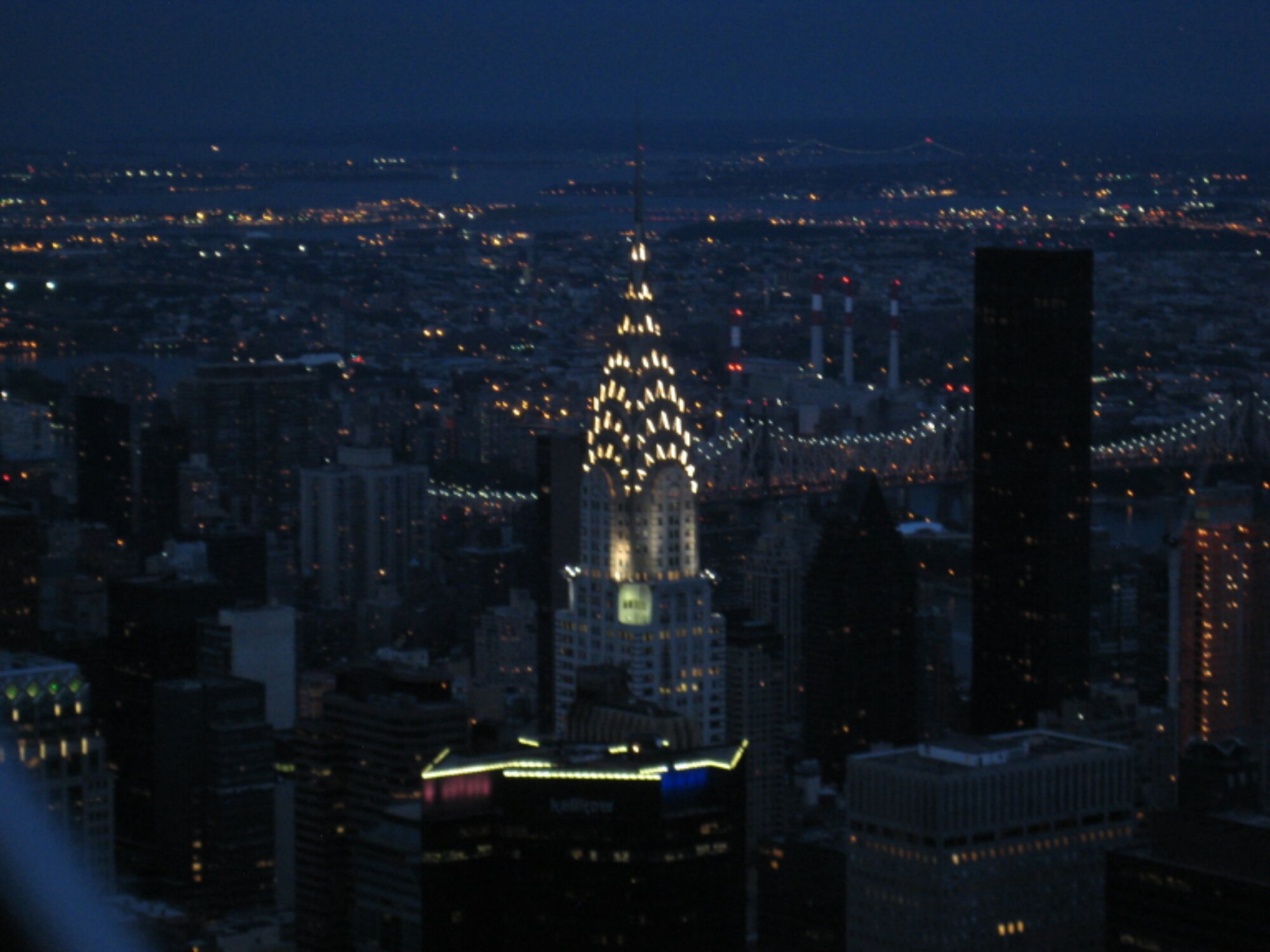 No, actually I seem to have a fairly good picture of the Chrysler building, which I think is probably the nicest building in New York – it is striking from below as well as above, during the day and at night – I took lots of pictures of it yesterday too.
Tags: On Holiday